The
Ultimate

Rainforest Experience!

Are you looking for an unforgettable way to immerse yourself in Queensland's stunning rainforests? Locals and visitors to the Mackay area love the fun and adventure of Forest Flying!

The Forest Flying eco-tourism experience is set up to allow you to view the rainforest of Finch Hatton Gorge from a unique angle. Our flying fox is an overhead cable and pulley system up to 25 metres above ground that allows you to travel 340 metres through the rainforest canopy.

To learn more about our great rainforest tours or to make a booking, simply call the team at Forest Flying today!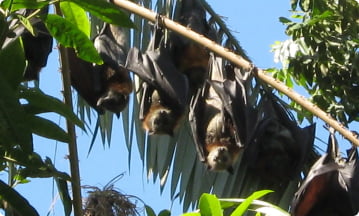 Get a bird's eye view of Queensland's beautiful rainforest!
Forest Flying takes you into the tree tops for a fascinating up close view of the pristine rainforest of Finch Hatton Gorge.
Your personal harness and pulley glides along the cable for a serene and educational outing, all with minimal disruption to the habitat.
You will have total control of the speed at which you travel along the cable.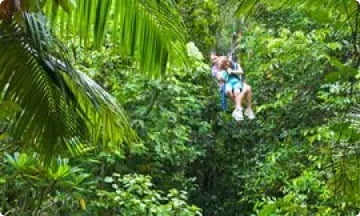 Glide through the treetops on a
flying fox!
Do you live in the Mackay area and are looking for a fun family outing or weekend activity? Or perhaps you are visiting the region and want a totally unique tourism experience?
Discover all the fun of a fully guided Forest Flying Tour and see the pristine beauty of the Finch Hatton Gorge from the treetops!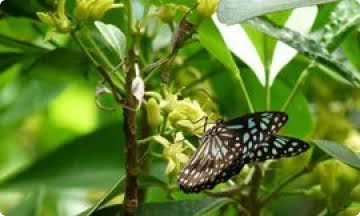 Get up close and personal with
Mackay's nature!
There is no better way to see Mackay's pristine rain forest than with a flying fox tour! Forest Flying will have you gliding through the treetops serenely and safely. Our tours are a fantastic way for people of all ages to get up close and personal with the wonders of nature. Browse through our gallery for a sample of the amazing vistas that you can expect on a Forest Flying Tour. If you want to make a booking, simply contact our friendly team today!
We took our 2 kids (12 & 14) to experience forest flying while on a 24 hour stopover in Mackay, and we are so glad we did. Every part of the experience was brilliant. Amazing scenery, good fun and a unique way to see the forest. Owners are fantastic people – knowledgeable and accommodating. We have been traveling for 2 weeks, and my 12 year old emphatically rated forest flying the best thing we have done these holidays. Highly recommended.
Alison J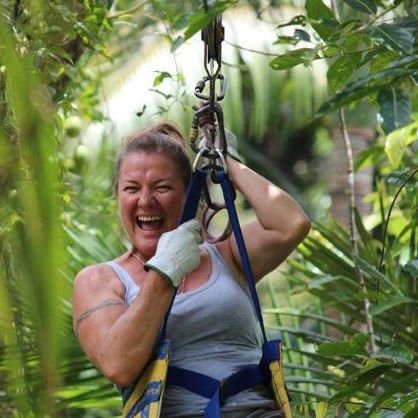 Book Your
Award Winning

Forest Flying Experience Now
The Flying Fox Experience
$90/person
10:30AM & 1PM Daily
(Bookings Essential)
Includes:
Safety Introduction
Guided Rainforest Walk
A Ride on the Flying Fox
The Campgrounds
from

$30/night

Check-in Between 2PM & 5PM
(Bookings Essential)

Includes:
3 acres exclusive, private site
Suits 4WD/high clearance vehicles
Suits caravans/trailers under 6m long
No facilities
Forest Flying is the proud recipient of the following awards:

Mackay Industry and Tourism Awards (MITA) for Regional Attraction 2002

Emerging Business of the Year 2002

Eco and Adventure Tourism 2003

Transport Tours and Cruises 2010

Top Kids Activity in the Mackay Region 2020

Top Kids Activity in the Mackay Region 2021